Latest news
Wormcharming is moving!
It's official!
Wormcharming is moving from the Early May bank holiday weekend to the Spring bank holiday weekend.
So Wormcharming 2018 will take place on Sunday 27th May.
The decision follows a spate of cold, wet and windy events over the past several years and, although moving the event to later in May doesn't guarantee sunshine, it should at least result in warmer rain!
Wormcharming has, for many years, taken place on the Sunday before the Early May bank holiday but 'twas not always so. A local newspaper article, dated Friday 5 th April 1985, indicates that the 2nd Blackawton International Festival of Wormcharming took place on Sunday 31 st March of that year. It attracted 28 teams and 150 spectators! President of the festival, David Kelland, hinted that the venue for the next contest may change because it had grown too big for the beer garden at the Normandy Arms - but no mention was made of a possible date change.
A well known fount (or is it font?) of all knowledge in the village has informed me that Wormcharming was eventually moved to a later date after the event had been adversely affected by a seriously hard frost.
But, like many things "Wormcharming", that's as likely to be as much fiction as fact!
See you all on
Sunday 27th May 2018
.
Night time landing site for air ambulance and broomsticks

Wormcharming is not only about having fun – it's also about raising funds for local good causes. The major benefactor in recent years has been the Devon Air Ambulance Trust which has received almost £10,000 from us in the last ten years. Our fundraising in this regard has a specific and challenging focus this year. We are committed to establishing a night landing site for the Air Ambulance within the village asap. Some grant funding is available but we will need to raise something like £2,000-£3,000 (in addition to the £1,000 already allocated from Wormcharming 2016) to put in place the necessary remotely-controlled night landing lights.
Click here to read more about our Air Ambulance night landing site project.
Fun dog show
Our ever popular dog show will be happening again this year - immediately after the Wormcharming competition (around 14.00hrs) in the secret field. Classes this year are: best fancy dress dog (Harry Potter theme), best bitch, best dog, old & young (under 2 or over 7 years of age), most beautiful eyes, waggiest tail, invisible class (depends on circumstance), best in show (only open to winners of other classes - free with donations please) £1.00 per dog per class and all entry fees will go to the local good causes that we are supporting this year. Dog available to hire for those who don't have a dog. There will be doggy drinking water available.
For more information please contact Carey 01803 712215. Blackawton welcomes thoughtful dog handlers. Please pick up after your dog.
Make some noise at Wormcharming
Whilst we're looking for support, I should mention that it looks unlikely that we'll have sufficient local Morris dancers to lead our Wormcharming parade this year. That's a real pity but we're hoping that we can at least find enough local musicians to create a "scratch" band to make some noise and lead the way down through the village on the day. Again, if you'd be prepared to be part of this (or even, please, organise it) do contact Steve Thomas on 01803 712840 or send him an email asap.
Europe's most unmissable festival!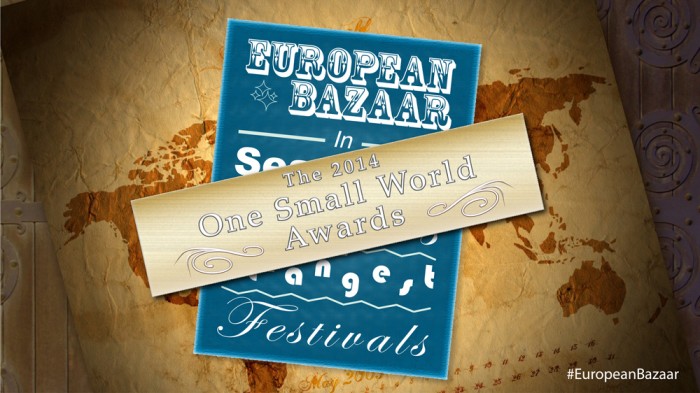 Yes, it's official! The Blackawton International Festival of Wormcharming has been voted "Europe's Most Unmissable Festival" by Australian journalist Grant Mills who attended 22 mad festivals in 10 European countries in 2014. Check out his video:
http://www.one-small-world.com/week-3-winner-europes-most-unmissable-festival-is/
More online footage
Also, Canadian film producer Cat Mills (no relation to Grant) has also put her video of the 2013 event online:
http://www.wickedweirdworld.com/wicked-and-weird-episode-7-the-international-worm-charming-competition/
Wormcharming memorabilia wanted
As well as informing you about this year's event, we plan to build up an archive of the history of Wormcharming in Blackawton. If you have photos, videos, stories or details of past winning teams please contact the Web (not Worm) Master to add them to the site.