Wormcharming competition
In addition to the main competition, there is also a competition for the Under-11s.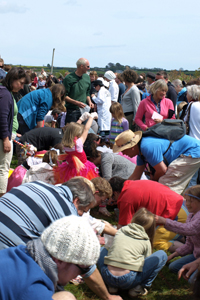 Once all teams have found their plot (1 metre x 1 yard) everyone is allowed to begin "Worming Up". This is doing whatever you need to do to get the worms out of the ground without digging, forking or pouring harmful liquids onto plots. "Worming Up" lasts for 5 minutes after which the competition really gets underway - with all teams giving it their best to get as many worms charmed out of the ground as possible in 15 minutes allocated.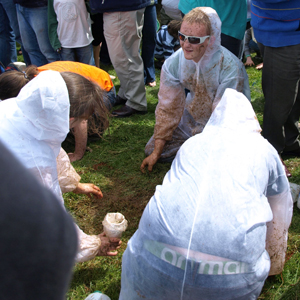 The rules of Wormcharming
Each teams comprises 3 members - a Charmerer, a Pickerer and a Counterer.
No digging or forking allowed.
No harmful liquids to be poured onto plots. No vinegar!
Teams are given 5 minutes "Worming Up" and 15 minutes Worm Charming
Any team or competitor caught cheating will be publicly humiliated and almost certainly disqualified.
The International Judges' decision is final.
All worms must be returned unharmed to the ground after the competition.

Wormcharming officials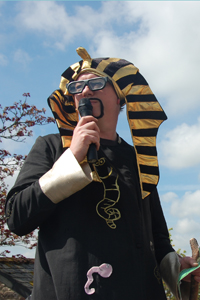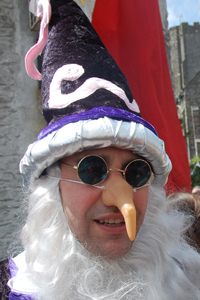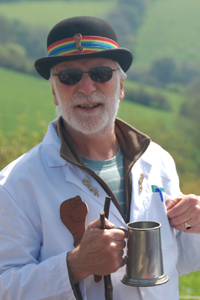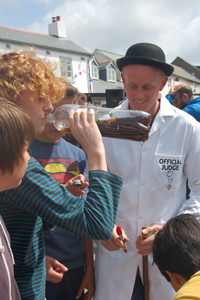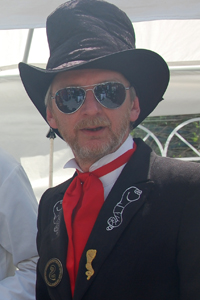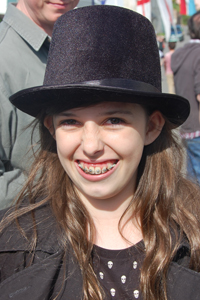 Competitions of all forms rely on officials to ensure fair play - and worm charming is no exception. The Worm Master presides over the Festival. The Official Cheat tempts entrants by offering them worms so that they can cheat. Old Father Worm Charming offers advice and guidance to would be worm charmers. Finally, there's the International Judge who is the rule of law in all things to do with arbitration in worm charming disputes. In order to ensure year-on-year continuity and fairness some of our officials have recruited apprentices who will also be assisting them on the day.