Origin & history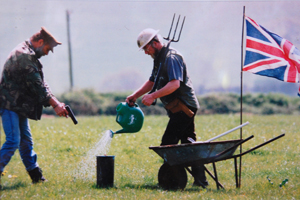 Blackawton's Wormcharming heritage started back in 1983 when Dave Kelland and a mate of his had been imbibing ale in the Normandy Arms on a wet and miserable Sunday afternoon. On the way home, Dave needed to relieve himself and did so in a field and much to his surprise, worms started to come to surface. Having a fertile mind, Dave realised that there may some mileage in making his apparent ability to charm worms out of the ground a competitive event.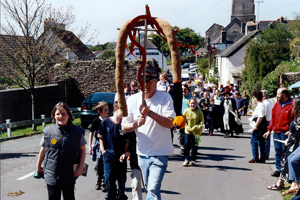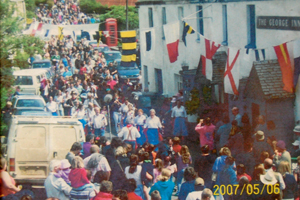 The first competition was held in 1984 and soon became a very important day in the village of Blackawton as it grew from strength to strength. Over the years many people from the parish became involved and provided the infrastructure to make it happen. In the early years, it was very much a "grown ups" event (judging by the pub's takings!) although children were very welcome.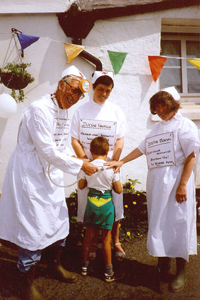 As Blackawton approached the 21st century it was felt that the competition was in need of a revamp to ensure that this quirky tradition was continued for generations to come. In 2001 a set of circumstances prevailed which lead to today's very vibrant and magical festival. The Normandy Arms which had been Worm HQ since 1983 had changed hands and the new owner was interested in developing the pub and it's outbuildings into habitable property which at the time drew significant concern from the villagers. Also, as luck would have it, a Foot and Mouth outbreak meant that there would be no Wormcharming competition in Blackawton in 2001.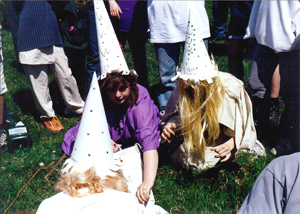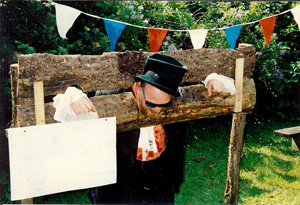 As everyone began to wonder if the event would ever happen again, Nick Smith stepped forward and said he would be happy to organise the event and take it forward into a new genre and much to his surprise everyone with an interest in the event agreed to allow Nick to take the reins. Over the next eleven years, Nick continued to develop the event before stepping aside in early 2013.
In 2013, the Blackawton International Festival of Wormcharming adopted a new Worm Master - Nat Lowson. He, together with his team of Worm Charming officials, apprentices and a myriad local volunteers, continue to take the event from strength to strength.