Latest news
Wormcharming is moving ... again!
The 35th Blackawton International Festival of Wormcharming takes place on Sunday 5th May 2019.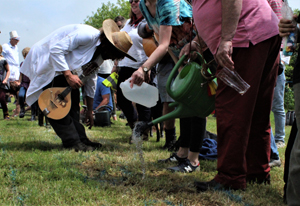 Last year, in search of fine weather, the event was moved to the end of May. The weather was certainly better than in previous years but the competition produced the lowest ever winning worm count – just 16 worms! So, in the hope of finding more worms this year, the event returns to the early May Bank Holiday weekend.
Let's hope that 2019 produces both fine weather and a winning worm count to beat the long-standing 1986 record of 149 worms!
See you all on
Sunday 5th May 2019
.
And this year's theme is ...
Whether you're entering a team or simply spectating, we encourage your participation in fancy dress appropriate to our theme. This year – to commemorate 100 years since the founding of GCHQ and 30 years since the fall of the Berlin wall – it's "Spies". So don your black coat and hat, dark glasses and weapon of choice (or some other guise entirely) and join the fun.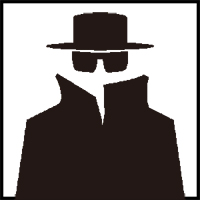 As ever, the Wormcharming officials –Worm Master, Official Cheat, Junior Cheat, Old Father Worm and International Judges will be on hand to ensure that things run in their usual (dis)orderly manner. The prospects for spies caught flouting the rules are particularly unsavoury!
Get your team ready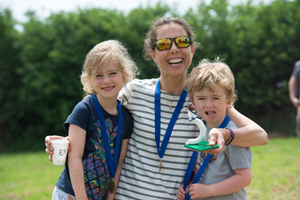 To enter, you simply need a team of three – a Charmerer, a Pickerer and a Counterer and creative team name. There are separate categories for under 11's and adults. At just £5 per team it really is the most fun you can have on your knees in a field. So come with your potions, contraptions and sense of adventure – and ensure you register your team at Worm HQ in the village before the midday deadline.
New Wormcharming podcast

The Blackawton International Festival of Wormcharming has recently been featured in an episode of the US based podcast RoShamBo - the podcast about unique competitions and the extraordinary competitors that make them happen. Even without contact from anyone on the Wormcharming team, co-host Ted Ladue seems to get it pretty much right ... with just a little bit of poetic licence ... Blackawton, it seems, now has "town" status, an "h" in its name (pronounced Blackhawton) and its inhabitants are obsessed with peeing !
To listen to the podcast, click here, then click on the play button.
First carbon neutral Wormcharming?
This year, we plan to stage our first carbon neutral Wormcharming! Watch this space to see how we plan to offset the carbon emissions from the event.
Europe's most unmissable festival!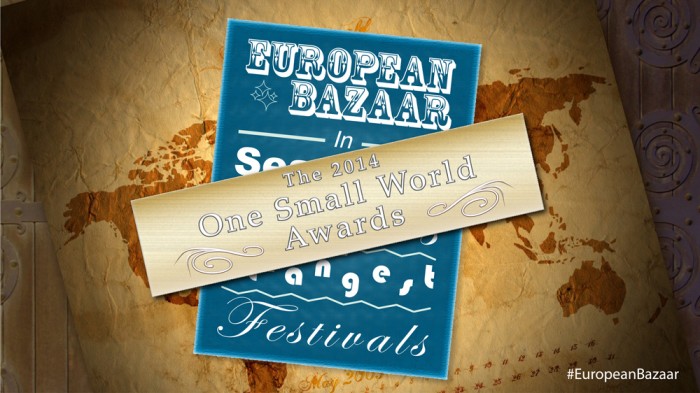 Yes, it's official! The Blackawton International Festival of Wormcharming has been voted "Europe's Most Unmissable Festival" by Australian journalist Grant Mills who attended 22 mad festivals in 10 European countries in 2014. Check out his video:
http://www.one-small-world.com/week-3-winner-europes-most-unmissable-festival-is/
More online footage
Also, Canadian film producer Cat Mills (no relation to Grant) has also put her video of the 2013 event online:
http://www.wickedweirdworld.com/wicked-and-weird-episode-7-the-international-worm-charming-competition/
Wormcharming memorabilia wanted
As well as informing you about this year's event, we plan to build up an archive of the history of Wormcharming in Blackawton. If you have photos, videos, stories or details of past winning teams please contact the Web (not Worm) Master to add them to the site.