Latest news
Wormcharming auction - 7.00pm Sunday 27th May at the George Inn
Come along to the George Inn after Wormcharming for a couple of hours of silly fun and good lots - all generously donated by local businesses and residents. Ash will once again be your auctioneer, and amongst the items donated are:
A full day for two people at Dartmouth Spa
Day entry for 4 at Woodlands
A preplanted outdoor tub from Gardentime
A signed limited edition print by Sarah Gillespie (www.sarahgillespie.co.uk)
Two hours of DIY from Dr Property
One hour garden maintenance
Personal tour around Dartmouth Naval College for 4 people
3 hours of interior design consultation
Wardrobe de-clutter session
A very large bag of horse manure/compost
A mixed case of good wine
A load of logs from Collaford Wood
A large roasting joint of beef from Westdown Farm
A round of golf for 2 at Dartmouth Golf Club
Dinner for 2/4 at various local pubs
2 hour river trip up the Dart on a sunny day
The 4* Corner House Hotel, Frome. 1 night in Superior Double + Breakfast
2 ball with buggy on the Nicklaus course at St. Mellon
Flutes of wine and cheese tasting + Sharpham vineyard tour
...and many more.
If you can't make it in the evening and would like to leave a bid on any of the lots, please email dianavbardell@gmail.com to register your bid. If you have anything you would like to offer or donate for the evening, please contact dianavbardell@gmail.com.
Last year the auction raised over £800 for the Devon Air Ambulance and other local charities. Let's see if we can beat that this year. Don't forget: 7.00pm Sunday 27th May at the George Inn!
Wormcharming recovering after health scare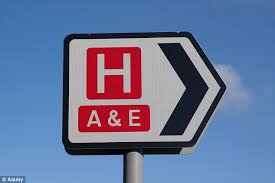 Wormcharming (at the ripe old age of 34) was recently admitted to A&E (Annelids & Earthworms) for a full health check. The investigative operation revealed a wide range of life threatening problems which have arisen following recent enforced cuts in key manpower areas within the NHS (National Hermaphrodite Service, a.k.a. the Wormcharming team).
Fortunately, a village-wide appeal for "new blood" created an overwhelming response and has ensured that Wormcharming will be fit and well enough to make its customary annual appearance - but on a later date this year - Sunday 27th May. More on this date change below.
Coincidentally, this year's fancy dress theme is....
..."70 years of the National Health Service".
Whether you're entering a team in this year's event or simply spectating, we encourage you to celebrate in the ancient and traditional Wormcharming manner of dressing up in a silly costume appropriate to our theme. Cue visions of Sid James and Barbara Windsor, surgeon's masks, stethoscopes and people in pyjamas.
There's no excuse. If you don't fancy donning the full doctor's or nurse's outfit, a simple bandage oozing tomato ketchup will suffice. There are medals to be won for the best fancy dress!
Wormcharming is moving!
It's official!
Wormcharming is moving from the Early May bank holiday weekend to the Spring bank holiday weekend.
So Wormcharming 2018 will take place on Sunday 27th May.
The decision follows a spate of cold, wet and windy events over the past several years and, although moving the event to later in May doesn't guarantee sunshine, it should at least result in warmer rain!
Wormcharming has, for many years, taken place on the Sunday before the Early May bank holiday but 'twas not always so. A local newspaper article, dated Friday 5 th April 1985, indicates that the 2nd Blackawton International Festival of Wormcharming took place on Sunday 31 st March of that year. It attracted 28 teams and 150 spectators! President of the festival, David Kelland, hinted that the venue for the next contest may change because it had grown too big for the beer garden at the Normandy Arms - but no mention was made of a possible date change.
A well known fount (or is it font?) of all knowledge in the village has informed me that Wormcharming was eventually moved to a later date after the event had been adversely affected by a seriously hard frost.
But, like many things "Wormcharming", that's as likely to be as much fiction as fact!
See you all on
Sunday 27th May 2018
.
Fun dog show
Our ever popular dog show will be happening again this year - immediately after the Wormcharming competition (around 14.00hrs) in the secret field. Classes this year are:fancy dress dog (celebrating 70 years of the NHS), partnership between dog and handler, joyful dog, beautiful eyes, wonderful ears, excellent coat, waggiest tail, best in show (only open to winners of other classes - free with donations please) £1.00 per dog per class and all entry fees will go to the local good causes that we are supporting this year. Dog available to hire for those who don't have a dog. There will be doggy drinking water available.
For more information please contact Carey 01803 712215. Blackawton welcomes thoughtful dog handlers. Please pick up after your dog.
Europe's most unmissable festival!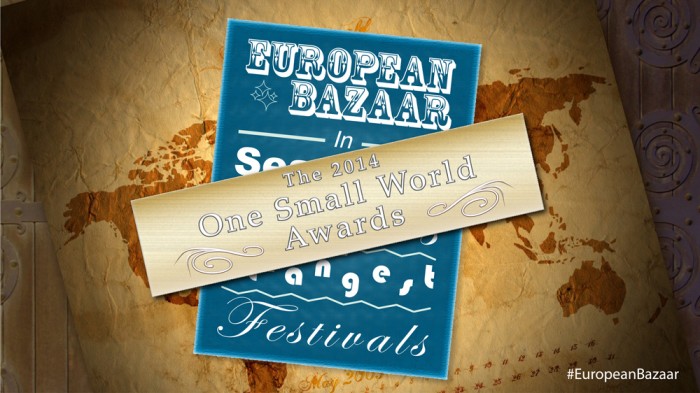 Yes, it's official! The Blackawton International Festival of Wormcharming has been voted "Europe's Most Unmissable Festival" by Australian journalist Grant Mills who attended 22 mad festivals in 10 European countries in 2014. Check out his video:
http://www.one-small-world.com/week-3-winner-europes-most-unmissable-festival-is/
More online footage
Also, Canadian film producer Cat Mills (no relation to Grant) has also put her video of the 2013 event online:
http://www.wickedweirdworld.com/wicked-and-weird-episode-7-the-international-worm-charming-competition/
Wormcharming memorabilia wanted
As well as informing you about this year's event, we plan to build up an archive of the history of Wormcharming in Blackawton. If you have photos, videos, stories or details of past winning teams please contact the Web (not Worm) Master to add them to the site.